After a lot of requests and comments on my Sowa top from the Impulsive Knits collection, I decided to make a kids' version of the pattern as well. I had a perfect little model in mind, my darling niece, who is just as jumpy and crazy as I am at times!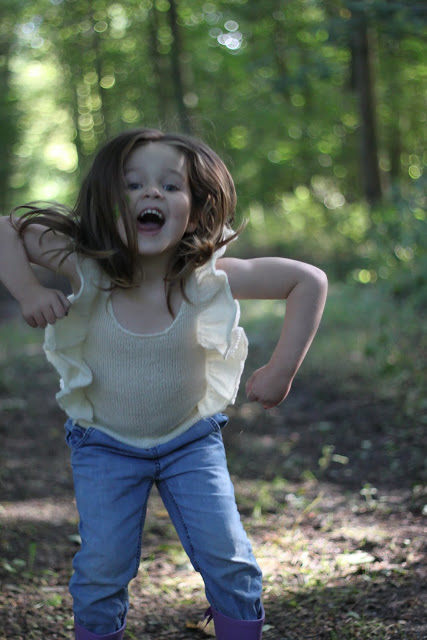 Little Sowa is available in the sizes 2-12 years, with the biggest sizes overlapping the grown up Sowa top sizes a bit, with some slight mods like waist shaping removed. Also, there are instructions for working it in a fingering weight yarn only, so you're not limited to using a lace weight yarn. The use of fingering weight yarn will however make the ruffles a little heavier. This isn't a big issue for the kids' sizes, as the ruffles are smaller, but it would make the grown up top look less light.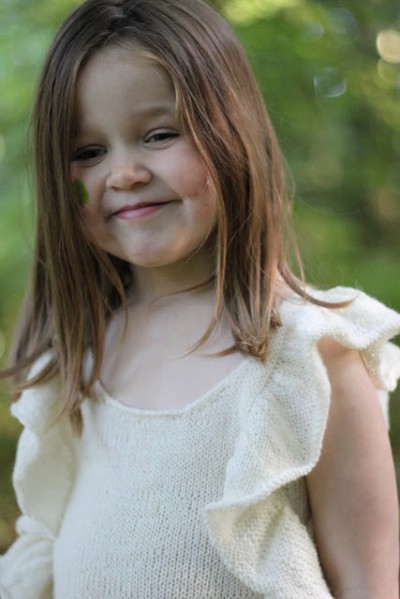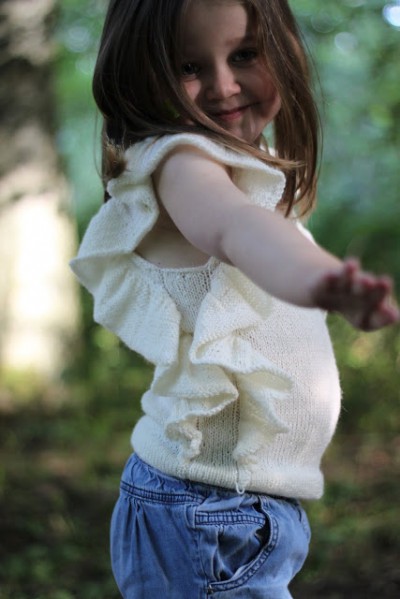 I made the size 6 years for Frida, as I hope it will fit her for a while. She's only 4 years now, but big for her age – despite that, I was surprised by the perfect fit!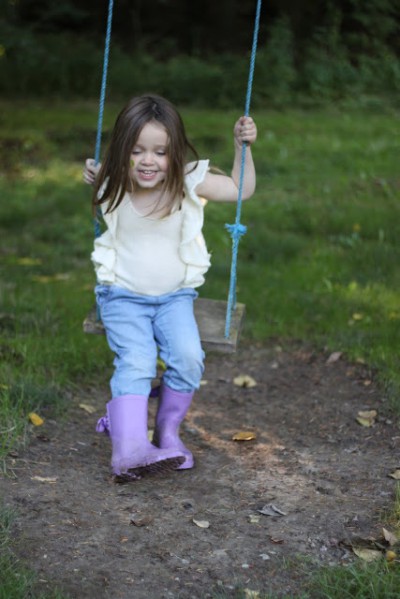 See the Ravelry pattern page for Little Sowa for more info – and you can buy it straight away right here.
If you want to make a matching kid & grown up set, purchasing Sowa as well as Little Sowa will make you eligible for a $2 discount on Ravelry – which counts towards previous purchase as well, should you have already bought Sowa. Discount is applied automatically upon check out.
And, just because I loved my little model's own ideas for how to model stuff, here is a bit of picture spam: