In September, I released a shawl pattern in collaboration with Rainbow Heirloom: The Road I Took. It is a pattern show casing the Nostalgia Club September colorway – and this month, I've been so lucky to get the chance to design something with the January colorway called 'Auld Lang Syne'. See the blog post on the Rainbow Heirloom blog here!
Emily sent me 3 skeins of yarn: two skeins in the club base, Rainbow Heirloom Lush Light, and one skein in the Sweater base. Being different fiber blends, the colorway came out slightly different on the two bases. I decided to mix the different yarn weights, just to see if I could make it work!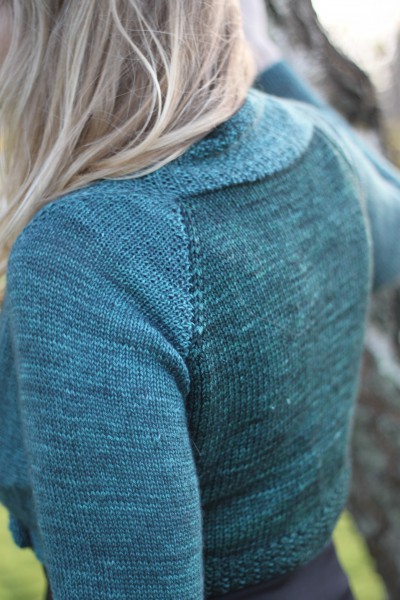 The New Start cardigan is worked up in a fun construction. First, the back panel is worked in the worsted weight Sweater yarn, then stitches are picked up for the fronts worked in Lush Light. The collar is worked, and at the end the sleeves, using a raglan construction worked with short rows.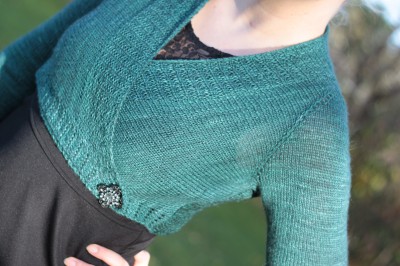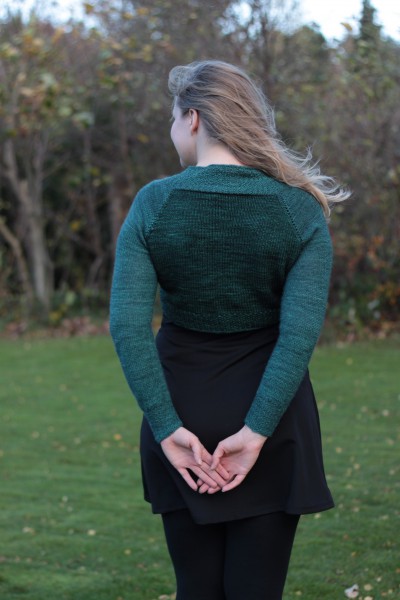 The process kept me interested all the way through. It was so much fun to see it shape up, add different stitch patterns for the ribbing, and get a final result I love!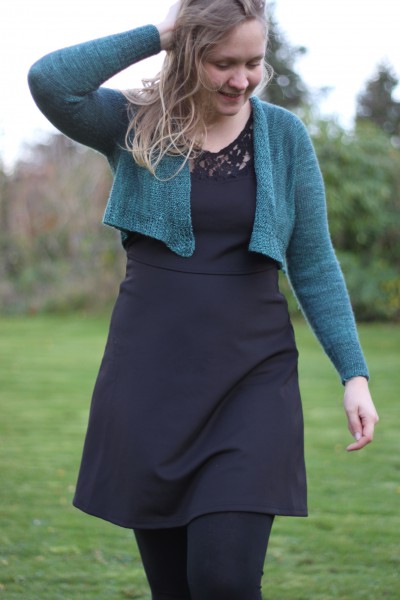 This cardigan, being cropped, works really well with dresses. Most of my dresses flare from the waist, and I have always been a bit sad about the usual full length cardigans interfering with that cut. This is my solution – and it's a much used one already! I even made a second version in my own handspun yarn, slightly different, but I'm very happy with it.
You can see the pattern page on Ravelry here.
Buy the pattern directly right here!
Rainbow Heirloom has the colorway in the shop this month, on both the Lush Light and Sweater. Go take a look, the color is so beautiful!
Nostalgia Club on Rainbow Heirloom