I know I'm not very good at keeping the blog updated lately. But I've been busy – designing stuff for you guys!
Today I published a sweater/pullover pattern: Roland. This sweater I made for my brother (Roland), and after quite a few false starts it ended up more or less perfect.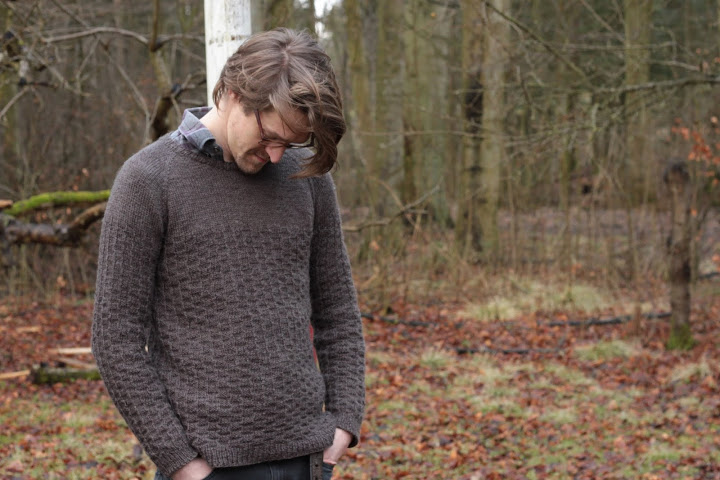 Simple stockinette, followed by a basketweave pattern on the body and sleeves. A fun an interesting knit, as well as soothing and relaxing. It's great TV-knitting!
Even though it's originally intended to be a men's pattern, it can be worn by women as well. I included instructions for waist shaping in the pattern, if you want that – or use it with the straight body as a nice comfy sweater with a bit of ease!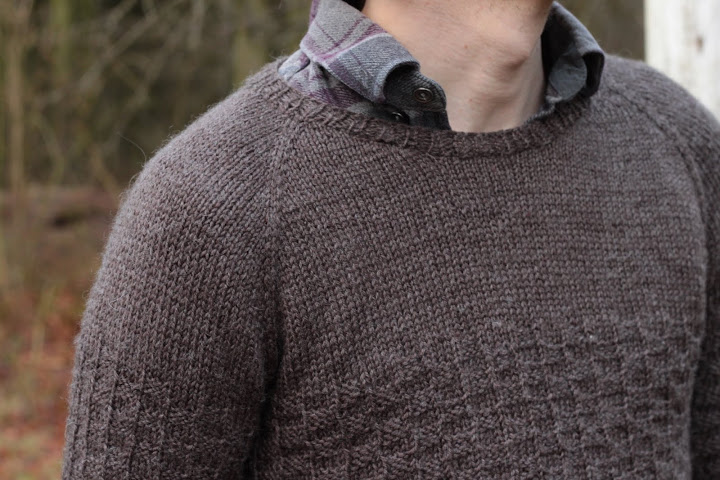 The truly remarkable part of this pattern is that the sweater is truly reversible. The textured basketweave pattern looks good from both sides, and reverse stockinette stitch instead of ordinary stockinette also looks good. Just make sure to pick up those neck edging stitches carefully, and you're good to go!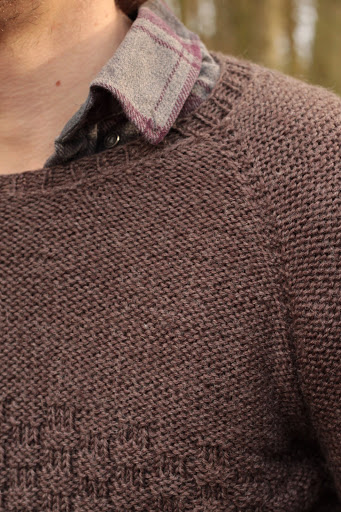 You can find more information on this pattern on the Ravelry pattern page.
Or if you've seen enough already – buy it directly here!