At the end of May, I published a new shawl pattern: At An Angle.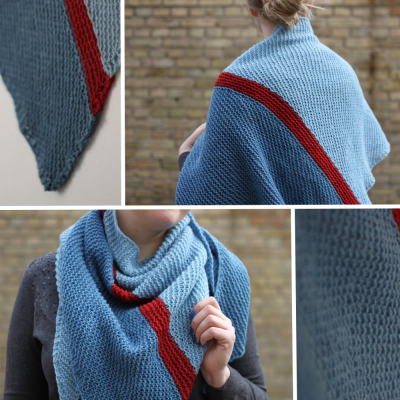 As so often before, my love for garter stitch overcame me, and the different colors of this naturally dyed lambswool from (G)uld beckoned to become something fun.
Worked sideways from tip to tip, increases and decreases shape this triangular shawl. The angled stripe in the middle is placed using short rows, which is easy and almost invisible in the squishy garter stitch.
The color choice makes all the difference here! The simplicity of the shawl makes it easy to work and makes it fit for your casual every-day outfit, but can also accent a more dressed-up you.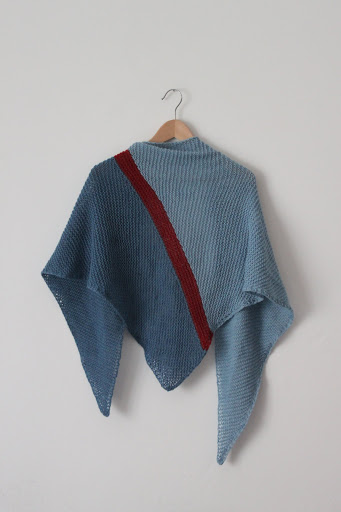 The pattern is currently available in English as well as in Danish (the Danish name: "På Kanten"). I used a Danish yarn (the Scottish Lambswool from (G)uld, naturally dyed with indigo and madder), which is available in a number of OOAK shades, depending on what the dyers find in nature.
See more photos and projects from other knitters on Ravelry!
> Buy Now