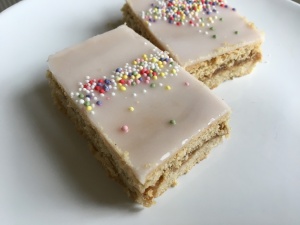 Here's a twist on the traditional Danish cookie, hindbærsnitter (raspberry slices). I've given the recipe quite a twist by using rhubarb instead of the raspberry – I hope you'll enjoy them as much as I did!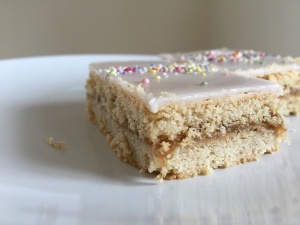 The recipe for the cookie part I used from Valdemarsro, their recipes are usually good. Here translated into English :)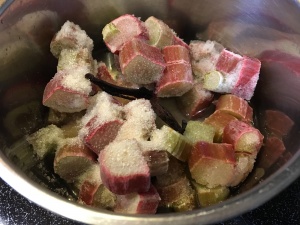 Ingredients for rhubarb "jam":
200g rhubarb, cleaned and cut into pieces of appr. 1 cm
60g sugar
juice from 1/2 a lemon
vanilla bean from 1/2 pod (still in the pod is fine!)
1 tsp corn starch
Add everything except the corn starch to a small pot, and boil together until it becomes a thick mass. Remove the vanilla pods, if you added them as well. Stir the corn starch with 1 tbsp of cold water or lemon juice, stir it into the rhubarb mass and let boil a couple of mins. Let cool.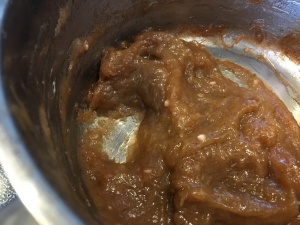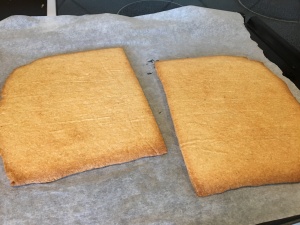 Ingredients for cookie:
200g white wheat flour
40g almond flour
40g powdered sugar
vanilla bean from 1/2 pod
1 tsp baking powder
150g butter
I put it all together and mixed it in the food processor, then adding a couple of table spoons of water to gather it into a ball. You can also carefully chop up the butter using 2 knives, then quickly knead it together. Don't knead it too much!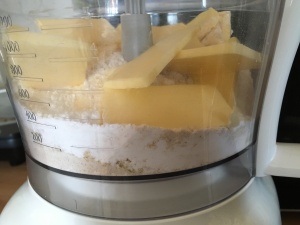 Let the dough rest for about an hour in the fridge.
Roll it out to a large square (approximately 1/2 cm thick – rolling it out between two baking sheets makes it a bit easier!), divide it into two parts, then bake for about 10 mins at 175 degrees. Let cool – coming out of the oven, it will be soft. But after cooling, it gets hard and breaks easily.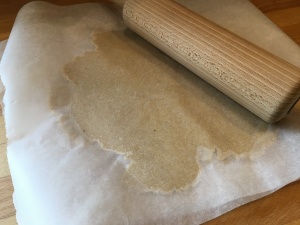 Assemble the cookies:
Spread the rhubarb "jam" on one of the cookie pieces, add the other one on top. Top it off with an icing of powdered sugar mixed with lemon juice, and for the real Danish look & feel, add sprinkles! I made my icing with a bit of home made rhubarb juice instead.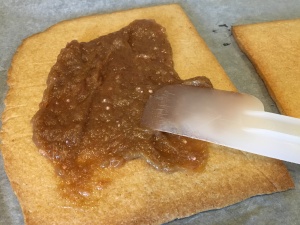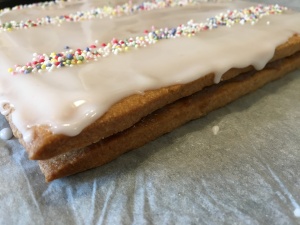 Let the icing set, then, using a SHARP knife, slice it all into slices of approximately 10 x 7 cm. Or be creative ;)
Enjoy!