My newest shawl pattern just went live!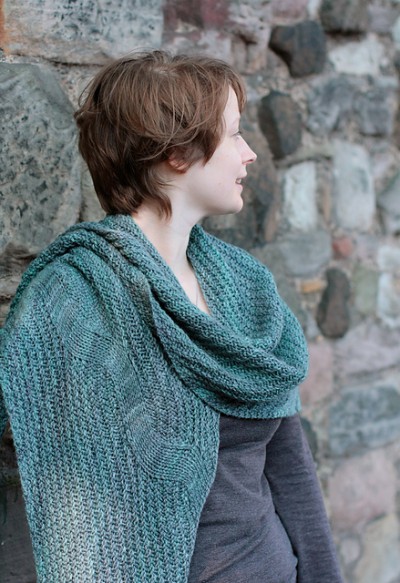 "The Road I Took" is a collaboration with Rainbow Heirloom, to go with their Nostalgia yarn club. The club colour of the month is "Winding Road", on a the scrumptious base of Brit Aran, and the colourway name + Emily's inspiration picture for this month + the yarn itself was an instant inspiration for this design.
It practically designed itself and flew off the needles, once I got everything going. The diagonal rib texture pattern happened "by accident" – I had planned for something else entirely, but due to tiredness forgot to take the increases on every row into account, making the stitch pattern turn out completely different. Pretty cool, I think!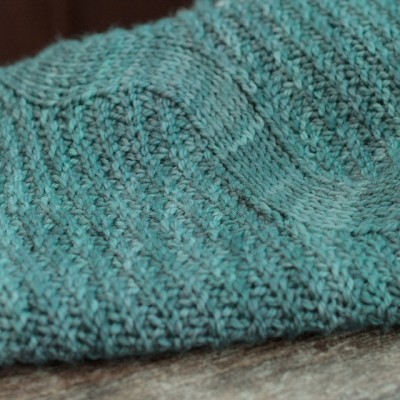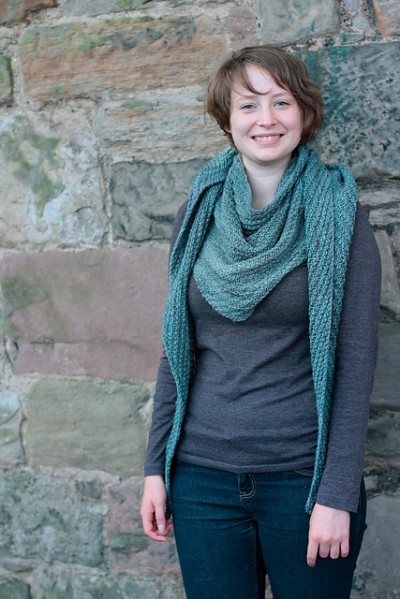 I worked this shawl up in 3 skeins of the Aran weight yarn, so it turned out pretty huge. There's tons of options for substituting yarn weight and amount though, as it's worked from the tip and up, and is bound off when you have only a little yarn left. I would however recommend the big size – it's awesome for the coming autumn and winter!
By the way, Rainbow Heirloom have a monthly giveaway of the Nostalgia club yarn of the month. For a chance to win simply sign up for Rainbow mail, which is the RH newsletter. This month, the giveaway is yarn to make "The Road I Took" – 3 skeins of Brit Aran in "Winding Road"!
For more information about "The Road I Took", see the pattern page on Ravelry. There you will also find test knitters' projects and photos.
If you want to start knitting straight away, go buy the pattern right here!